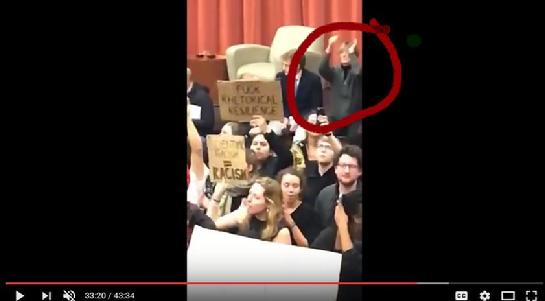 IT
If another wave of refugees is turned loose on Europe, as Turkey's Erdogan has threatened this week to do, one minor consequence will probably be a spike in sales of Jean Raspail's 1973 novel
The Camp of the Saints
. It's an unpleasant book, eighty percent garish horror, twenty percent (at the end) farce. When it was published here in translation in 1975, it met harsh reviews describing the author as a racist: Raspail imagined what was then barely imaginable, waves of Third World refugees washing into Europe and, bringing their primitive cultures with them, smothering the weakly tended candles of Western Civilization. It's written (at least in the translation) in high indignation, full of lurid imagery that ricochets between human sympathy and revulsion. As a mere sample, the monstrous figure leading the crusade is called the Turd Eater, upon whose shoulders rides a deformed creature that cannot speak or walk but seems to direct the will of mindless masses swarming decrepit freighters for the promised land of Europe. Probably not the choice for a neighborhood book club.
Raspail's theme is the weakness of the West, its lack of conviction in itself, and, in the end, its inability to forcibly hold at bay a peril that promises its destruction. The world Raspail sees as lost isn't that of European Liberalism, though it goes down too, of course, but Christendom. Its betrayers are its defenders: government, the church, intellectuals. Whether Raspail's brutal portraits of these actors were caricatures or keenly observed might have been debatable in 1973; they're recognizable in the flesh in 2017.
What brought Raspail to mind wasn't the prospect of another refugee flood in Europe, or its immediate political consequences. Rather it was the dustup in early March, when Charles Murray of the American Enterprise Institute was forcibly prevented from delivering a lecture at Middlebury College in Vermont, and a liberal professor was injured when rioters twisted her neck. The Middlebury professor, Allison Stanger, having established her disagreement with Murray's scholarship, had consented to be his interlocutor. Things never got to a question period. The violence has produced the expectable hand-wringing over intolerance on campuses. I wouldn't have bothered writing a note about that, because what's new? What was interesting was Stanger's essay in
The New York Times
yesterday, which mixed disapproval of the violence that had put her in a neck brace with understanding of the "righteous anger of many of those who shouted us down." She writes that the country is in a bad mood, seeming to attribute this to the recent national election in which candidate Trump "dehumanized many groups of marginalized people."
When the mob attacked Murray, a college officer and herself, "I was in fear for my life," she says. Part of the buildup to the riot she attributes to smears directed at Murray by the Southern Poverty Law Center, which labeled the author of
The Bell Curve
, a 1994 study of IQ and its economic consequences, as a "white nationalist." Not true, attests Professor Stanger, Charles Murray was "a member of the courageous 'never-Trump' wing of the Republican party." Also, he's in favor of same-sex marriage. She chastises her academic colleagues who added to the furor without bothering to read or discuss Murray's work.
Fair enough, but this raises a question. Suppose the speaker had been someone from the Trump administration? Or a real-life white nationalist? Would the violence have been less indefensible (and the mob's anger perhaps even more "righteous") in Stanger's view? Last week
The Federalist
pointed out that if you look at the YouTube video of the lecture-hall protest that was silencing Murray, around minute 33.20 Professor Allison Stanger is seen, arms raised over her head, clapping and chanting to the "Black Lives Matter" mantra.
Here
is the entire 43-minute episode. It was later, when Murray and his hosts attempted to flee the campus, that a mob attacked and Stanger was injured. Here's what's amusing, in a way Jean Raspail might appreciate. In theory, there is no higher intellectual value in Western Liberalism than the free pursuit of knowledge. That is, it's the value that must be defended above all others. Yet in the video you'll see Stanger joining in the coercive suppression of Charles Murray's lecture. Later that evening, she's physically attacked. And it seems to her, we gather, so unfair: Not only is Charles Murray not a white nationalist, but Professor Stanger disagrees with his espoused views (she never says which ones). As the invading horde in Raspail's novel destroys Europe, a few of the equivocal defenders just can't understand why it's happening to them, too. They clapped and chanted at the right moments, shouted down opponents. But now their necks are being twisted. So unfair.
March 14 2017
I'm a paragraph. Drag me to add paragraph to your block, write your own text and edit me.